At JS Kitchens, we believe that your kitchen is yours from concept to creation, so we take the time to listen to you.
However, we also see your kitchen as a showpiece for our company and your home, so we ensure that it meets the highest industry standards. JS Kitchens is locally owned and independent. We encourage you to be involved, ask questions and follow our design and creation process from start to finish. We build better quality and better priced kitchens for you.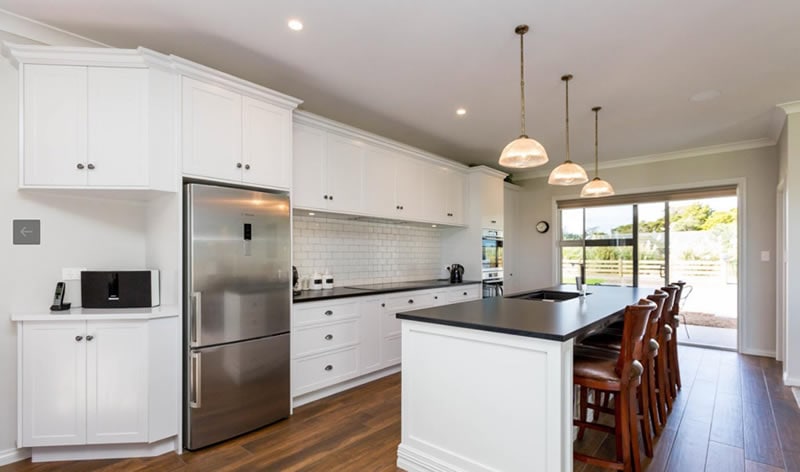 OUR VISION
JS Kitchens is a locally owned, independent, quality cabinetmaker and joiner.
At JS Kitchens our qualified team will individually design your cabinets to suit your needs.
Specifying the very best quality materials and components to suit your budget.
JS Kitchens recommend Hettich hardware that is backed by their lifetime warranty on all drawers and hinges.
Using the latest computer technology to bring the concept to creation.
OUR SERVICES
We offer a wide range of accessories and upgrades that will enhance the useability and style of your kitchen.
We not only build kitchens, but laundry units, bathroom vanities, wardrobe systems, bedroom furniture.
At JS Kitchens we pride ourselves that our customer satisfaction and attention to detail.
We aim to make the experience of purchasing your new kitchen a pleasure and fun experience.
HETTICH ENDORSED SHOWROOM
We invite you to visit JS Kitchens Hettich Endorsed Showroom to experience the style, comfort and superior function Hettich products can bring to your home. Hettich Endorsed Showrooms are a selection of handpicked and exceptional showrooms that showcase Hettich products. These showrooms are specifically chosen for their range, the quality of the product and displays on offer and their truly outstanding customer service.